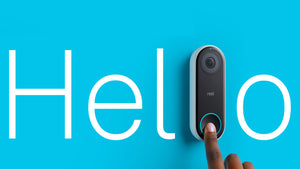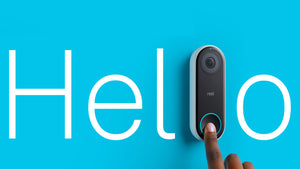 Installation services for Nest products starts from $89.
Camera Installation Indoor/Outdoor
Our team of highly recommended Nest Pro Installers are ready to help you with Nest Smart Home products. Fully trained in all smart home categories, our techs will help you install, setup and guide you in using Nest devices from A to Z.
Doorbell Installation
We'll personalize everything for you, setting up your camera, viewing angle and apps to work the way you need them.

We provide 5 years warranty on all Nest products installation and maintenance, and will make all your smart home projects simple, fast, and affordable.
Smart Garage Control Installation
We'll show you how to make the most of your new camera and leave you informed, empowered and feeling like you got this.

Installation services for Nest products starts from $89.
Smart Lock Installation
You'll also get to explore like-minded products that work brilliantly together, including smart hubs, home security and Wi-Fi. Like something? We'll install it on the spot.
Smart Thermostat Installation
Getting Nest Products up and running might be challenging and customer might experience the following common problems:
* Nest thermostat with no common wire
* Nest doorbell installation when there is no doorbell
* Stuck deadbolt in Nest Yale Lock
* Cannot fit a Nest Yale Lock
Outdoor Camera Installation
Installation of any outdoor camera, wired or battery-powered. Includes assisting in identifying best camera location, wiring, power setup and cable management.
Smart cameras require working WiFi signal. Plug-in cameras need to have working outlets available within 25 feet.
Customization
Configure app, customize to your unique needs and connect to Wi-Fi and other smart devices.
Expert Advice
Teach you how to use the outdoor camera and mobile app.
Exclusions Include
Cameras requiring PoE (Power over Ethernet) or AC (Alternating Circuit) wiring.
Troubleshooting
If you need trouble-shooting on an installed camera, please schedule a Smart Home Diagnostic appointment.
Your One Green technician can install all battery powered and plug-in smart cameras. Exclusions include hardwired cams such as the Ring Spotlight Cam Mount and the Ring Floodlight.
Yes. one Green will professionally install your indoor or outdoor smart cameras.
Yes. As part of our service guarantee, your One Green technician will show you how to use your Smart Camera device(s) and any associated apps.
At One Green, we believe in helping you create the connected home of your dreams. That's why we offer discounts on multiple smart device installations completed in the same appointment.
The first Outdoor Camera installation is $89.97 and all subsequent Outdoor Camera installations are $58.97 for each additional installation or as an incremental installation to an order.
In order to be prepared for your Outdoor Camera Installation, check out these pre-appointment details. or you can call 954-816-0447